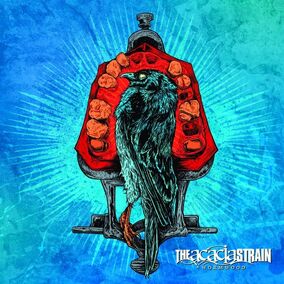 Wormwood
is the fifth album by the American
deathcore
band
The Acacia Strain
, released on July 20, 2010 through
Prosthetic Records
. This is the band's last release through Prosthetic Records. The album reached #67 on the US Billboard Top 200 chart. The song "
Jonestown
" was released as a single in June 2010, and was available on Prosthetic Records website.
Wormwood
is also the band's longest release, tracking at 47 minutes and 32 seconds, and is also the first album to feature 8 string guitars.
The NewReview gave the album a 4.5 out of 5 and stated "It's a coffin full of hatred and malice for mankind and I am loving every second of it. If you're upset, angry or generally pissed off, find the biggest speakers possible, crank this to 10 and let the medication begin."
Track Listing
Edit
"Beast" (featuring Jamey Jasta of Hatebreed)
"The Hills Have Eyes"
"BTM FDR"
"Ramirez"
"Terminated"
"Nightman" (featuring Bruce LePage of 100 Demons)
"The Impaler"
"Jonestown" (featuring Kyle Chard of Born Low)
"Bay of Pigs"
"The Carpathian"
"Unabomber"
"Tactical Nuke"
Personnel
Edit
The Acacia StrainEdit
Additional MusiciansEdit
ProductionEdit
Music Video
Edit
Only the iTunes and vinyl editions of the album feature Kyle Chard's guest vocals on "Jonestown" and not the physical CD.
References
Edit
Ad blocker interference detected!
Wikia is a free-to-use site that makes money from advertising. We have a modified experience for viewers using ad blockers

Wikia is not accessible if you've made further modifications. Remove the custom ad blocker rule(s) and the page will load as expected.