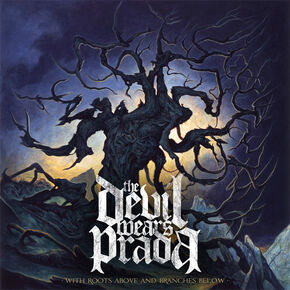 With Roots Above and Branches Below
is the third studio album by American christian
metalcore
band
The Devil Wears Prada
, released on May 5, 2009, through
Ferret Music
. Upon its release it charted the Billboard 200 at number 11, selling 31,000 in its first week. The music video for the song "
Danger: Wildman
" was released on August 4, 2009, and the video for "
Assistant to the Regional Manager
" was released April 6, 2010.
Background
Edit
The Devil Wears Prada began writing for With Roots Above and Branches Below after attending 2008's Warped Tour. They started performing "I Hate Buffering" for live audiences for the remainder of the tours they were on that year. They began production and recording of the album during early 2009, while so, vocalist Mike Hranica stated "We're really excited for this album. It's definitely going to be darker, heavier, and more epic. Expect a much heavier, more metal record." Drummer Daniel Williams stated that the new album would be "wilder and crazier" with songs that would features new elements such as choruses, and James Baney stated that the album would be more mechanical, but that it would still contain their same distinct style.
With Roots Above and Branches Below was released on May 5, 2009, through Ferret Music. The album was released in two editions; a standard version and a deluxe CD/DVD version. The deluxe CD/DVD includes the disc and a DVD that contains a making of the album that also premiered online. There are some clips that were deleted after being presented for a short time online that are also featured on the DVD. The album cover artwork was illustrated by Dan Seagrave, who is well known for his work for metal acts including Morbid Angel, Suffocation and Demon Hunter.
Promotion and MarketingEdit
The first material released from the album was the song "Dez Moines". It was uploaded to the band's MySpace profile on March 13, 2009 and was released as a free download for fans. On the band's co-headlining US tour with A Day to Remember, Emarosa and Sky Eats Airplane, they offered fans special download cards for the songs "Dez Moines" and "Assistant to the Regional Manager".
"Dez Moines" is also available as downloadable content for the video game Guitar Hero World Tour and was released on May 7, 2009 as a part of the Ferret/Metal Blade Records Pack.
Track Listing
Edit
"Sassafras"
"I Hate Buffering"
"Assistant to the Regional Manager"
"Dez Moines"
"Big Wiggly Style"
"Danger: Wildman" (featuring Trevor Wentworth of Our Last Night)
"Ben Has a Kid"
"Wapakalypse"
"Gimme Half"
"Louder Than Thunder"
"Lord Xenu"
Personnel
Edit
The Devil Wears PradaEdit
Additional MusiciansEdit
ProductionEdit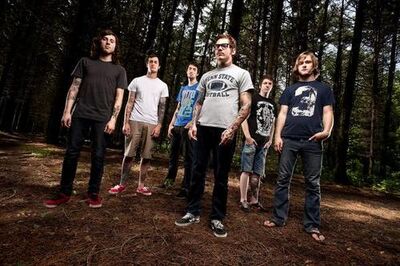 Music Videos
Edit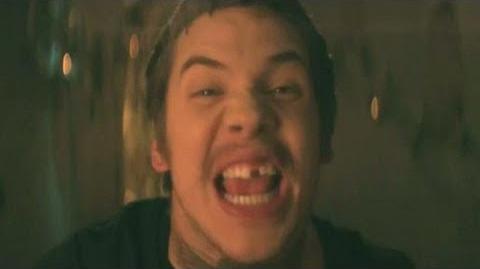 References
Edit
Ad blocker interference detected!
Wikia is a free-to-use site that makes money from advertising. We have a modified experience for viewers using ad blockers

Wikia is not accessible if you've made further modifications. Remove the custom ad blocker rule(s) and the page will load as expected.