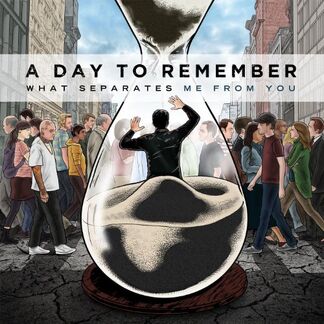 What Separates Me from You
is the fourth studio album by American
metalcore
band
A Day to Remember
. Originally set for release on October 26, 2010, the album was delayed until November 15, 2010, in the United Kingdom and the proceeding day in the United States. It featured a greater use of clean vocals and more of a pop punk style than the band's previous releases. The album was recorded at Wade Studios in Ocala, Florida, from May to July 2010.
"All I Want" was released as What Separates Me from You's first single. It reached No. 12 on US Alternative Songs and No. 25 on Rock Songs. The album debuted on the US Billboard 200 at No. 11 with 58,000 first week sales, becoming A Day To Remember's personal best, as Homesick peaked at No. 21. What Separates Me from You was met with critical success, with critics praising the album's sound. The band toured worldwide in support of the release.
Background
Edit
What Separates Me from You was recorded from May to July 23, 2010. The album's title and cover art was revealed by the band in a live video via Victory Records' official website on September 20, 2010, and the track listing was revealed by frontman Jeremy McKinnon, on October 13, 2010.
The group released a 45-second preview of new song "2nd Sucks" on October 6, 2010. On October 7, 2010, the album's first single, "All I Want", was released on KROQ Radio. The single was officially released on October 12, 2010. On October 21, 2010, a full version of "2nd Sucks"(which features a sample from Mortal Kombat) was posted for streaming on Victory Records' Facebook.
On January 6, 2011, the band released the music video for single "All I Want", which features members from numerous famous and popular musical groups. On January 11, 2011, the band made their national television debut while performing the songs "All I Want" and "Better Off This Way" on Jimmy Kimmel Live! On April 16, 2011, the band released a special for Record Store Day, which was an exclusive 7' vinyl of "All I Want". The vinyl pressing was limited to 2,000 copies for the US release (clear purple vinyl) and 1,000 copies for the international release (mint green vinyl) and featured an acoustic version of "All I Want" as a b-side. On April 10, 2011, A Day to Remember started filming the music video for "All Signs Point to Lauderdale", which was released and aired on MTV2 on June 7, 2011. It was revealed in September 2011 that "It's Complicated" would be released as the band's third single on October 25, 2011, though it was only released as a radio single, without a music video.
On December 17, 2011, it was revealed that a music video was filmed for "2nd Sucks", and that it should be released in the near future. Director of the video Drew Russ commented on his Twitter saying that "filming had been wrapped up" but he "doesn't know a specific date that the video will be released" but he proclaimed "it is the craziest video he has ever made". "2nd Sucks" will be the band's fourth single off the album. The music video for "2nd Sucks" was released on February, 27th, 2012.
Reception
Edit
What Separates Me from You received generally favorable reviews. James Christopher Monger of Allmusic said, "[It] is whiney, petulant, immature, hopeless, and thoroughly addicting, as the ten songs contained within the gatefold packaging [...] are as immaculately crafted and engaging as they are blindingly self-absorbed." Brendan Manley from Alternative Press wrote, "The vitriolic delivery seems sincere, but even if you don't buy into all of the personal/emotional factors underpinning Separates (smack-talking the smack-talkers/a recent, devastating breakup/assorted perils of touring), the album simply kills." However, Christine Caruana of Loud Online said, "[It] is very much typical of its genre: Lyrics filled with standard teenage angst, fast, distorted guitars and heavy, yet boring, drum fills to imitate a metal sound. Matt Heafy, frontman and guitarist of band Trivium, listed the album as the 6th best album of 2010. The album peaked at #11 on the US Billboard 200, #66 on the UK Albums Chart, #24 on the ARIA Chart in Australia, and #4 on the German Newcomer Chart. The album has sold 185,050 copies in the US as of April 2011.
Six of the album's ten tracks are currently available on the Rock Band games: "2nd Sucks", "All I Want", "All Signs Point to Lauderdale", "Better Off This Way", "Sticks & Bricks", and "It's Complicated".
Track Listing
Edit
"Sticks & Bricks"
"All I Want"
"It's Complicated"
"This Is the House That Doubt Built"
"2nd Sucks"
"Better Off This Way"
"All Signs Point to Lauderdale"
"You Be Tails, I'll Be Sonic"
"Out of Time"
"If I Leave"
Personnel
Edit
A Day to RememberEdit
Additional MusiciansEdit
ProductionEdit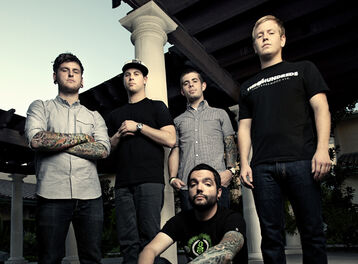 Music Videos
Edit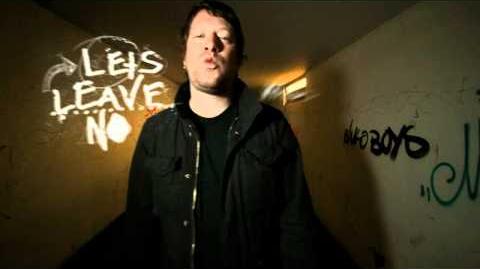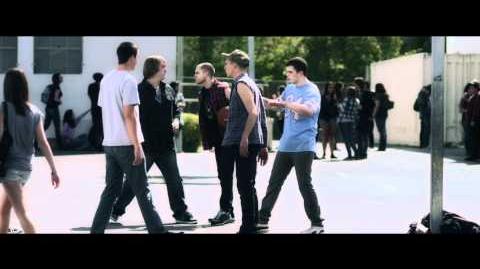 References
Edit
Ad blocker interference detected!
Wikia is a free-to-use site that makes money from advertising. We have a modified experience for viewers using ad blockers

Wikia is not accessible if you've made further modifications. Remove the custom ad blocker rule(s) and the page will load as expected.