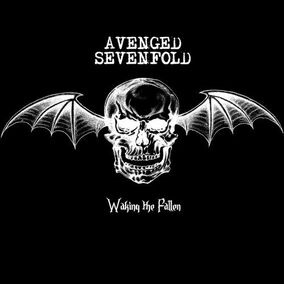 Waking the Fallen
is the second studio album by the American
metal
band
Avenged Sevenfold
, released on August 26, 2003 through
Hopeless Records
. The album is the last release by the band to feature their metalcore sound and includes more clean vocals than their debut album. The album is the first release by the band with their full line-up, this would last until 2009 when their drummer James "The Rev" Sullivan died. The album was released as 2x12, LP, Repress, 33 ⅓ RPM, Grey Marble on 2008 in US. The album was certified gold on July 15, 2009. The songs "
I Won't See You Tonight
" Parts 1 and 2 are about former bassist Justin Meacham's suicide attempt.
Background
Edit
ReceptionEdit
Waking the Fallen was highly acclaimed. It received a positive profile in Billboard, with the magazine comparing Avenged Sevenfold to bands like NOFX, Iron Maiden, and Metallica. In other profiles, the album also received comparisons to the Misfits and further comparisons to Iron Maiden. "Chapter Four" was featured in video games such as NASCAR Thunder 2004, Madden NFL 04, and NHL 04, which helped the band get recognized and sign a contract with Warner Bros. Records.
Musical StyleEdit
The record continues the metalcore sound the band had used on their previous album, Sounding the Seventh Trumpet, but features noticeably more clean vocals. Being the first release by the band to include guitarist Brian Haner, Jr., the record also features some guitar solos. The record is notable among fans due to Matthew Sanders' slightly higher pitch in his voice and high notes he sings in both songs like "I Won't See You Tonight Part 1" and "I Won't See You Tonight Part 2". The album also leans towards heavy metal and punk rock.
Track Listing
Edit
"Unholy Confessions"
Personnel
Edit
Avenged SevenfoldEdit
ProductionEdit
Music Videos
Edit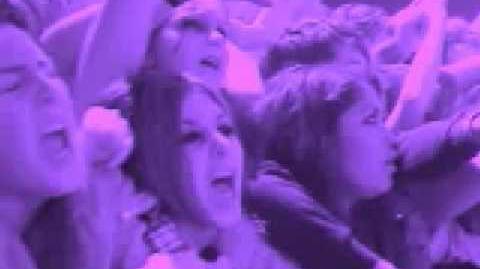 References
Edit
Ad blocker interference detected!
Wikia is a free-to-use site that makes money from advertising. We have a modified experience for viewers using ad blockers

Wikia is not accessible if you've made further modifications. Remove the custom ad blocker rule(s) and the page will load as expected.