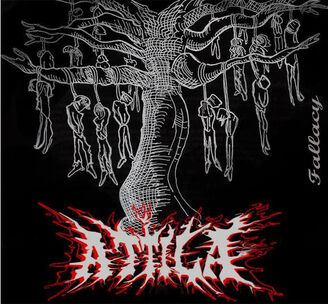 Fallacy
is
metalcore
band
Attila
's first release. The album was released on March 30, 2007 through Statik Factory Records.
Track Listing
Edit
"Sunsets and Death Threats"
"No One Will Return"
"Under My Breath"
"Fallacy"
"Amelia Bedilia Is a Whore"
"666"
"Hanging from a Lamp Post"
"What Would Chuck Norris Do?"
"Taking the Lives of the Ignorant"
"Caddywampus"
"Flying with the Kennedy's"
Personnel
Edit
Ad blocker interference detected!
Wikia is a free-to-use site that makes money from advertising. We have a modified experience for viewers using ad blockers

Wikia is not accessible if you've made further modifications. Remove the custom ad blocker rule(s) and the page will load as expected.