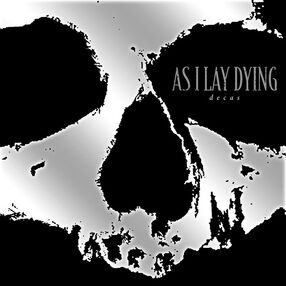 Decas
is the second compilation album by American
metalcore
band
As I Lay Dying
, released through
Metal Blade Records
 on November 4, 2011 in Germany, Austria and Switzerland, and November 7 in the UK and the rest of Europe and November 8 in the US. The release of Decas was to commemorate the ten years the band has been together and was described by the band as gift to their fans for the years of support. Along with the release of the compilation the band embarked on the "A Decade of Destruction" tour running through November 2011 to December 2011 with opening acts;
Of Mice & Men
,
The Ghost Inside
,
Iwrestledabearonce
and
Sylosis
.
On September 13, 2011 the band released the lyric video for their new song, "Paralyzed". The band's cover of Judas Priest's "Electric Eye" was made available for streaming through Noisecreep on October 3, 2011. "Paralyzed" was released as a free download on iTunes on November 7, 2011 a day before the US release.
Track Listing
Edit
Standard EditionEdit
"Paralyzed"
"From Shapeless to Breakable"
"Moving Forward"
"War Ensemble" (Slayer Cover)
"Hellion" (Judas Priest)
"Electric Eye" (Judas Priest)
"Coffee Mug" (Descendents Cover)
"Beneath the Encasing of Ashes" (Re-recorded Medley)
"The Blinding of False Light" (InnerPartySystem Remix)
"Wrath Upon Oursleves" (Ben Weinman Remix)
"Confined" (Carnage Remix)
"Elegy" (Big Chocolate Remix)
iTunes Bonus TrackEdit
"Upside Down Kingdom" (Iron Krill Remix)
Personnel
Edit
As I Lay DyingEdit
ProductionEdit
Music Video
Edit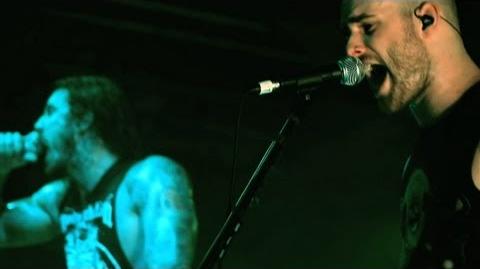 The track, "War Ensemble" was previously released in a limited edition free download on the soundtrack for the video game, Homefront.
References
Edit
Ad blocker interference detected!
Wikia is a free-to-use site that makes money from advertising. We have a modified experience for viewers using ad blockers

Wikia is not accessible if you've made further modifications. Remove the custom ad blocker rule(s) and the page will load as expected.