Daybreaker
is the fifth album by British
metalcore
band
Architects
. The album was released on May 28, 2012 through
Century Media Records
. Stylistically, the band moved backwards shifting towards the technical sound that described their earlier albums; particularly
Hollow Crown.
After the album was recorded fully by mid April 2012 it was announced that guitarist Tim Hillier-Brook would be leaving the band to pursue other projects.
Upon its release, Daybreaker received "generally favorable reviews" with a metacritic score of 73 out of 100. Differing opinions have been generated by critics about the album's sound, some have said that it "sounds stripped down, not a step up" while other reviewers considered the album "a powerful return to form."
Background
Edit
When interviewed by Rock Sound vocalist and lyricist Sam Carter spoke about the reason for the band's decision to have the album's lyrical themes centre round socio-political issues. It started with the writing of "Devil's Island" and the other demo sessions of Daybreaker. Saying that "it was the first time we'd written a song about something that was relevant socially and not just based on what I had directly experience through life or something else. It was bigger-picutre, and when we released it that song got people talking about something broader than whether on not they think Bring Me the Horizon are better than Architects or vice versa."
Speaking to NME about the album and how it moves on from 'The Here And Now', guitarist Tom Searle said: "Some people might say we've regressed, but I think we've found our enthusiasm for playing heavy music again. I'm excited again by what I've come up with on guitar and lyrically it's much more political and less personal." He continued: "I wanted to go back to being heavier and I think we've got our balls back. We're not a band that should be on daytime radio and even when we got that stuff, it felt a bit uncomfortable. I think we were out of our comfort zone and the shoe didn't fit." Searle then went on to talk about the political themes of 'Daybreaker', adding: "There's a lot of religion on there, which is the fun thing about being an atheist. There's media, the society we live, the relationship we have with money, things like that."
Release and PromotionEdit
In early November Architects announced their plan to release the first song from their at the time unnamed follow up album to the band's forth studio album The Here and Now, "Devil's Island". The single was announced in early November, a month before its actual release. The single was released on December 4, 2011, a month after its announcement. As an iTunes bonus b-side song "Untitled" was added into the single download. In addition to its announcement it was streamed on the band's Facebook page. Both the song and the music video that accompanied the release talk about and deal with the 2011 England riots, with the music video featuring clips of the riots. The single itself was well received by critics for its return to the mathcore style of their third album, Hollow Crown. Thrash Hits believes that the "more-melodic aspects of Architects are still very much on show" but uses "increased harsh vocals" and the guitar tones are reminiscent of the first song off Hollow Crown, "Early Grave". J.J. Nattrass of Bring the noise UK said that "the Track is sweeping and melodic in parts, whilst bursting with high tempo and visceral raw energy in others." The music video was removed a few months after its release for its use of copyrighted footage. In December 2011 the band embarked on a five day UK headline tour with supporting acts Heights, Tek-One and Deaf Havana as part of supporting the single.
On 26 March 2012 Architects released a typography styled music video for "These Colours Don't Run". The music video was designed to "capture the madness that is America, be it good or bad". In the political context of the album guitarist Tom Searle wanted it "[to get] people thinking and talking. And in the land of the free — you know nothing is for free!" The band's third single "Alpha Omega" was released on 7 May 2012. The song had its radio debut on 24 April 2012 though Daniel P. Carter's BBC Radio 1 Rock Show podcast. The music video for the song was posted on 10 May 2012.
Tim Hillier-Brook, Architects guitarist left the band on April 16, 2012 Josh Middleton, the frontman of British metal band Sylosis became a touring guitarist until the band decided on a new fifth member. Hillier-Brook's departure would have been effective immediately after Architects first tour of 2012 in April which had support from Rolo Tomassi and Stray from the Path on a 14 date tour. Throughout March Architects and Touché Amoré supported Rise Against European tour. Across the last few months leading up to the large tours booked in support for Daybreaker Architects performed at several festivals between March and July. Including: the Sweedish Konzerthaus Schüür in Lucerne, the La Boule Noire near Paris, Groezrock Festival in Belgium, British touring festival Slam Dunk Festival in both Leeds and Hatfield and finally three German festivals: Summerblast Festival, Traffic Jam Festival and Summerbreeze Festival.
The band promoted the album though a collection of tour legs in in four continents including: Southeast Asia, Australasia, North America and Europe. This tour was dubbed by the band as The Daybreaker Almost World Tour. The band issued a posted in late July issuing all the tour dates of the almost world tour. The first leg on the tour is a 16 date tour of Canada with support Struc/tures and Asightforsewneyes from 10 August till 31 August. Across September, after they completed this leg they then went to Asia where they played dates in Hong Kong, Malaysia, Thailand, Singapore, Indonesia but primarily China. Throughout the end of September and early October the band completed a 12 date leg across New Zealand and Australia with The Amity Affliction, this is the first time Architects have been in Australia since December 2010. Starting from October 10 till November 11 the band has the fourth and final leg of the tour in Europe. The United Kingdom tour includes 8 tour dates with support from Deez Nuts, Bury Tomorrow and The Acacia Strain. The tour in the United Kingdom coincides with Architects' The Acacia Strain's and Bury Tomorrow's appearance at UK Warped Tour, a one date festival at the Alexandra Palace in London on November 10. Which is headlined by Lostprophets and Bring Me the Horizon.
Reception
Edit
Commercial PerformanceEdit
In the United Kingdom the album debuted at number 42 on the UK Album Charts with 3,208 albums sold. This is the highest charting release by Architects in their five album career, being the chart success of The Here and Now which got to number 57. While in the United States the album debuted on the Top Heatseekers chart at number 28 with 1,200 CDs sold in its first week. Outside of the US and Britain, the album charted in Belgium, Canada and Germany at number at 182, 144 and 93 respectively.
Critical ReceptionEdit
Upon Daybreaker release it received positive reviews from music critics. At Metacritic, which assigns a normalized rating out of 100 to reviews from mainstream critics, the album received an average score of 73, based on 8 reviews, which indicates "generally favorable reviews".
Canadian music magazine Exclaim! published two different reviews of the album. Bradley Zorgdrager gave the album an unfavourable review of the albums sound. Stating that although the tracks are "catchy and occasionally compelling, they're essentially identical and formulaic, as the atmospheric build-ups and soaring riffs make way for boring breakdowns. The metal-influenced parts sound forced to appease fans disappointed with their last release, which results in Daybreaker sounding more like a business move than a work of art." While Scott Harms gave it a much more favourable review praising it for the band returning to a much more aggressive style. He credits it as incorporating influence from both previous albums saying "they have found a balance in which to return to the Searle brothers' heavy sounds while carefully incorporating Sam Carter's soaring clean vocals". summarising it simply "as a whole, it sounds epic."
Alt Sounds writer Candice Haridimou gave the album a 94 out of 100% particularly praising the albums lyrical content. The political nature of the album also uses emotional dramatization to capture the listener, particularly in songs like "Devil's Island". She states the song "drives remorse into the cold hearts of those involved. It's a severe and poignant song that will stand the test of time." Raziq Rauf, writer at the BBC praised the band for album's musical diversity with its use of electronic songs like album opener The Bitter End and the bands use of technicality and melody in songs. Summarising the album by saying "Daybreaker is a great album. It'll go down as one of Architects' finest works – it's certainly their most well-rounded release to date"
Track Listing
Edit
Standard EditionEdit
"The Bitter End"
"Alpha Omega"
"These Colours Don't Run" (featuring Jon Green of Deez Nuts)
"Daybreak"
"Truth, Be Told"
"Even If You Win, You're Still a Rat" (featuring Oliver Sykes of Bring Me the Horizon)
"Outside Heart" (featuring Drew York of Stray from the Path)
"Behind the Throne"
"Devil's Island"
"Feather of Lead"
"Unbeliever"
iTunes UK Bonus TrackEdit
Japanese Bonus TracksEdit
"Cracks in the Earth"
"Rise Against"
Personnel
Edit
ArchitectsEdit
Additional MusiciansEdit
ProductionEdit
Music Videos
Edit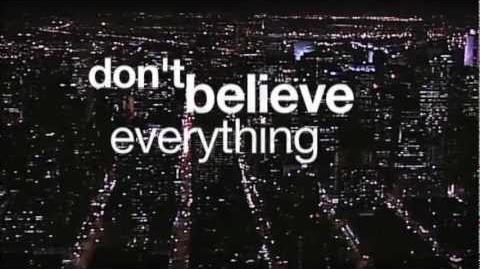 References
Edit
Ad blocker interference detected!
Wikia is a free-to-use site that makes money from advertising. We have a modified experience for viewers using ad blockers

Wikia is not accessible if you've made further modifications. Remove the custom ad blocker rule(s) and the page will load as expected.