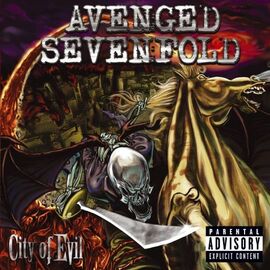 City of Evil
is the third studio album by the American
metal
band
Avenged Sevenfold
, released on June 6, 2005 through
Warner Bros. Records
. The album is the band's first release to include no screamed vocals and a more hard rock and classic heavy metal sound compared to the band's previous two albums. Vocalist Matthew Sanders worked for months before the album's release with vocal coach Ron Anderson, whose clients have included Axl Rose and Chris Cornell, to achieve a sound that had "grit while still having the tone". The album contains some of the band's most popular and famous songs, including "
Bat Country
", "
Beast and the Harlot
", "
Burn It Down
", and "
Seize the Day
", all four of which were released as singles between June 2005 and July 2006.
City of Evil
was very successful after its release, debuting at #30 on the Billboard 200 chart and certified as a platinum record by the
Recording Industry Association of America
in August 2009. It went on to sell over 1,500,000 copies in the United States, and 2,500,000 total worldwide, making it the band's best-selling album out of their discography as of 2010. Also, it is the band's longest studio effort, at 72:52 minutes. "
Betrayed
" is a song written for the death of the guitarist Darrell Abbot of
Pantera
, who was killed in a show by a fan in 2004. The album title is derived from a lyric in the song, "
Beast and the Harlot
".
Background
Edit
Musical ChangeEdit
When they began to write the album, Avenged Sevenfold turned to their influences for a change in style. Realizing that none of their favorite bands were as heavy or extreme as them, they decided to change from metalcore to a more classic hard rock/heavy metal sound with few metalcore influences. "When we started working on this record, we said, 'You know what? None of our favorite bands are super extreme, they just write really good melodic songs that are still heavy," said singer Matthew Sanders in an interview.
Sanders turned to Ron Anderson, a vocal coach that had previously worked with Axl Rose of Guns N' Roses and Chris Cornell of Soundgarden. Sanders was specifically looking to add a more gritty, raspy tone to his voice and worked with Anderson for several months on this before City of Evil was recorded.
"Ron taught me how to have that grit to my voice while still having the tone. He brought all of that to the table and he brought that technique to my voice. I've worked with him for about a year and a half now, but I worked with him for nine months before the record," said Sanders, "I told him that I want my voice to sound different from everybody else, but I wanted those characteristics in my voice...It was one of those things that we just wanted to go all the way with it."
After the release of the album rumors spread that Sanders had lost his ability to scream due to throat surgery he had needed after Warped Tour 2003. Producer Andrew Murdock put down these rumors by saying "When I met the band after Sounding the Seventh Trumpet...Matt handed me the CD, and he said to me, 'This record's screaming. The record we want to make...is going to be half-screaming and half-singing. I don't want to scream anymore...the record after that is going to be all singing.'"
ReceptionEdit
The album debuted at No. 30 on the Billboard 200 selling over 30,000 copies. Rolling Stone praised the guitar work, giving the album three out of a possible five stars. Johnny Loftus of AllMusic rated the album three-and-a-half stars out of five and commented "...Avenged Sevenfold gets all the pieces right, and sound like they're having more fun here than in the scattershot approach of the first couple records". British magazine Metal Hammer gave the album an eight out of ten rating with Katie Parsons concluding "They have done it their way, they're having fun and who the hell can blame them?".
In addition, "Bat Country" was one of the breakout singles of 2005, reaching No. 2 on the Billboard Hot Mainstream ROck Tracks, No. 6 on the Billboard Modern Rock Tracks, and No. 1 on MTV's Total Request Live. The album was ranked No. 63 on Guitar World magazine's "100 Greatest Guitar Albums of All Time". Additionally, the band won Best New Artist at the 2006 MTV Video Music Awards, beating out Rihanna, Panic! At the Disco, James Blunt, Angels & Airwaves and Chris Brown.
Track Listing
Edit
"Beast and the Harlot"
"Burn It Down"
"Blinded in Chains"
"Bat Country"
"Trash and Scattered"
"Seize the Day"
"Sidewinder"
"The Wicked End"
"Strength of the World"
"Betrayed"
"M.I.A."
Personnel
Edit
Avenged SevenfoldEdit
Additional MusiciansEdit
Brian Haner, Sr. - additional guitars, pedal steel guitar, acoustic guitar and guitar solo on track 7
OrchestraEdit
Violinists - Samuel Fischer, Mark Robertson, Songa Lee-Kitto, Sam Formicola, Bruce Dukov, Alan Grunfeld, Larry Greenfield and Liane Mautner
Violists - David Walther, Matthew Funes and Alma Fernandez
Cellists - Victor Lawrence, David Low and David Mergen
Choir Leader - Jeannine Wagner
Choir Performers - Zachary Biggs, Colton Beyer-Johnson, Josiah Yiu, Nathan Cruz, Stephen Cruz, C. J. Cruz, Sean Sullivan, Alan Hong, Nico Walsh and Sally Stevens
ProductionEdit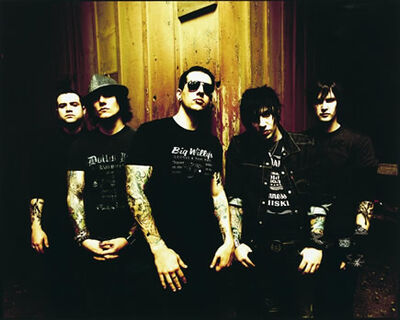 Music Videos
Edit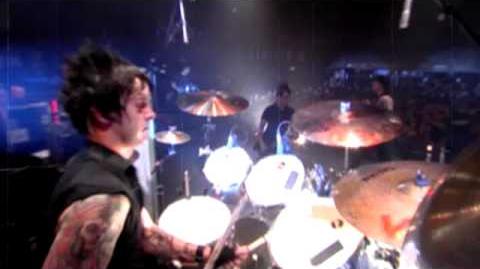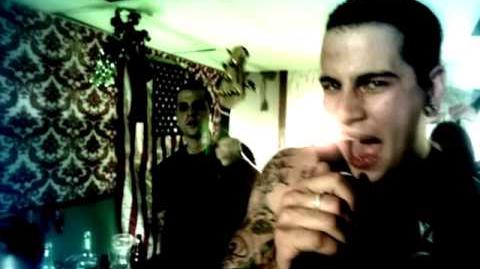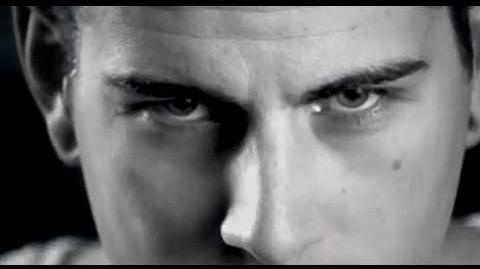 Ad blocker interference detected!
Wikia is a free-to-use site that makes money from advertising. We have a modified experience for viewers using ad blockers

Wikia is not accessible if you've made further modifications. Remove the custom ad blocker rule(s) and the page will load as expected.