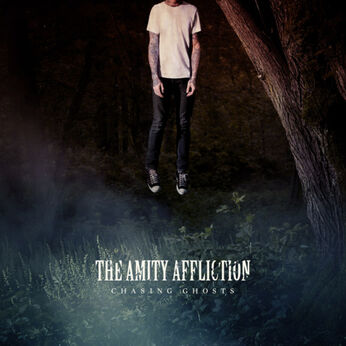 Chasing Ghosts
is the third album by the Australian
post-hardcore
band
The Amity Affliction
. It was released on 7 September 2012 in Australia, 17 September 2012 in the United Kingdom and on 18 September 2012 in the United States.
Roadrunner Records
handled the release worldwide. The theme of death and suidice is a centerpiece of the album.
Chasing Ghosts
debuted at No. 1 on the Australian albums chart, becoming the band's first No. 1 on the chart and being one of the very few rock bands to achieve that position in Australia.
The title-track and first single from Chasing Ghosts premiered on Alternative Press on July 4, 2012. Commenting on the song, forntman Joel Birch stated, "I wrote Chasing Ghosts as a narrative based wholly around someone that has committed suicide and has passed onto the other side. It's a story that I hope people will see for what it is; an example in song of why you should turn to someone close and talk instead of taking that last fatal step towards death prematurely. I just want to reiterate to people that once you're gone, that's it. There's no ghosts. There's no heaven, no hell, just finality and the wreckage left behind in the wake of their decision."
Track Listing
Edit
"Chasing Ghosts"
"Life Underground"
"R.I.P. Bon"
"Open Letter"
"Greens Avenue"
"I Heart H.C."
"Flowerbomb"
"Pabst Blue Ribbon on Ice"
"Geof Sux 666"
"Bondi St. Blues"
iTunes Bonus Tracks
"Too Legit to Quit" (Cover of "Born to Die" by Lana Del Rey)
"Snicklefritz"
"15 Pieces of Flares"
Personnel
Edit
The Amity AfflictionEdit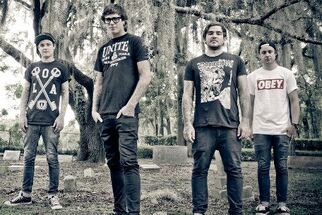 Cover Art Controversy
Edit
In June 2012, The Amity Affliction apologised for "vicious" statements made by the band in response to a controversy over Chasing Ghosts' cover, which shows a man hanging from a tree, presumed to be a depiction of suicide.
Music Video
Edit
References
Edit